media_center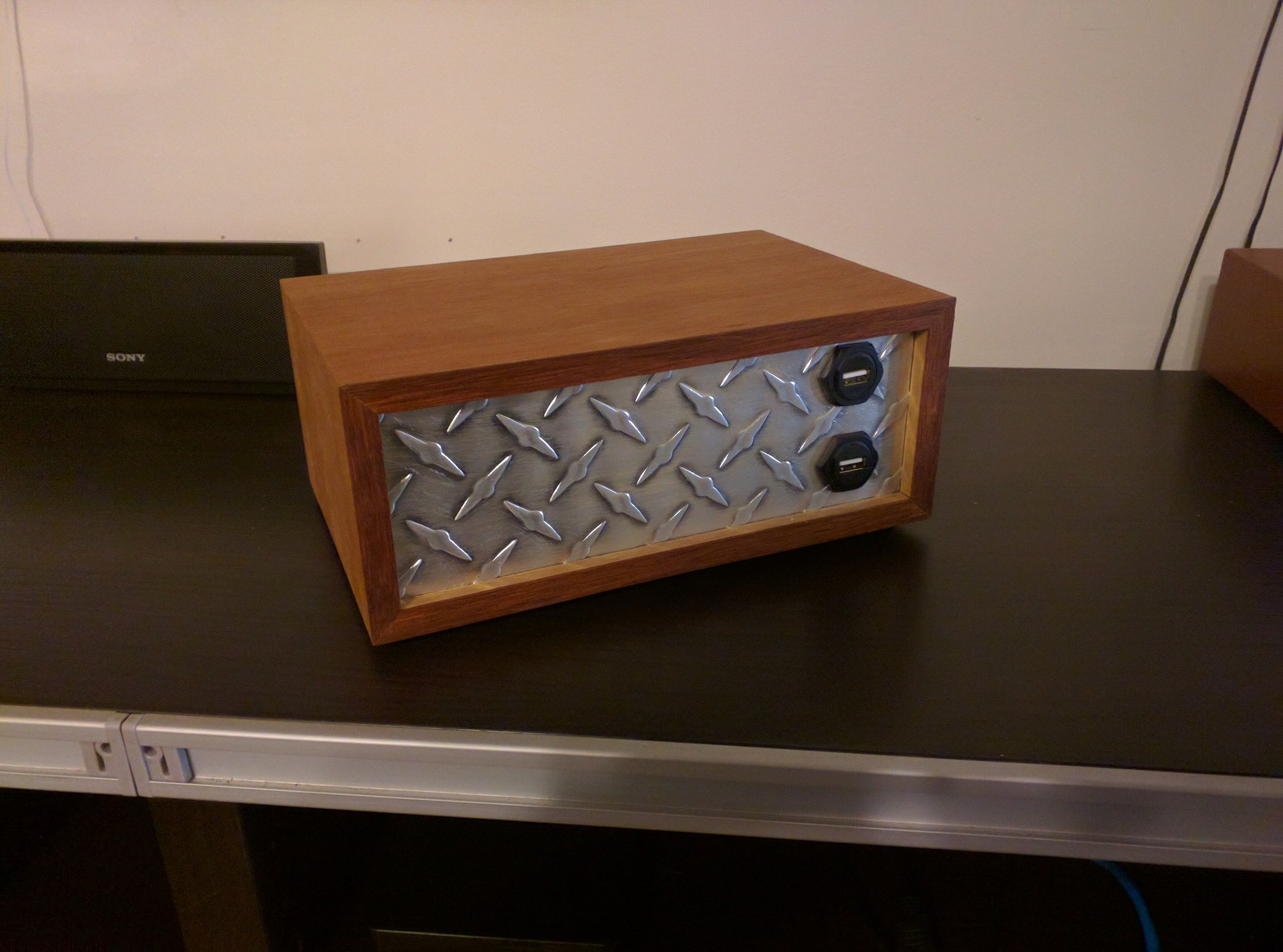 I wanted to upgrade my media center (RPi B+ with xbian) to something a bit nicer, more stable and more accessible than just the RPi in a basic plastic case.
I built an enclosure out of plywood with aluminum front and rear panels.
All of the connections I wanted to use were broken out from the pi with panel-mount extension cables.
The electronic components includes:
Panel Mount HDMI Cable
Panel Mount Ethernet Cable
Panel Mount USB to 4-Pin Female Header Cables
Panel Mount 2.1mm DC Barrel Jack Socket
USB DIY Connector Shells (Type A Plug)
Rocker Switch - SPST
The enclosure materials include some marine plywood, merbau strip cut from scrap for the front edging and aluminium plate for the front and rear panels.
---
Gallery